RAM Sheep Fat
Warm and cozy RAM Sheep Fat
Feed your dog with Sheep Fat. Simple and pure supplement food for a healthy skin and glossy coat. Sheep Fat also creates a protective layer on the intestinal wall and supports a better digestion. Our Sheep Fat treats are 100% natural and a healthy supplement to the daily diet of your canine. Dogs simply love it.
Dog Snack Specialities
Nutritious and wholesome snacks for your dog's enjoyment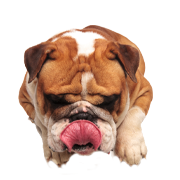 Does dogs love tasty snacks? Why not give them an Antos snack? Sometime simple can be the most satisfying, give them superb snacks that will promote positive chewing behaviour. The Antos
dog snacks
are a responsible addition to the daily food. From the tasty meat sticks and the delicious Chicken sticks and Tripe sticks. For every dog a perfect favourite!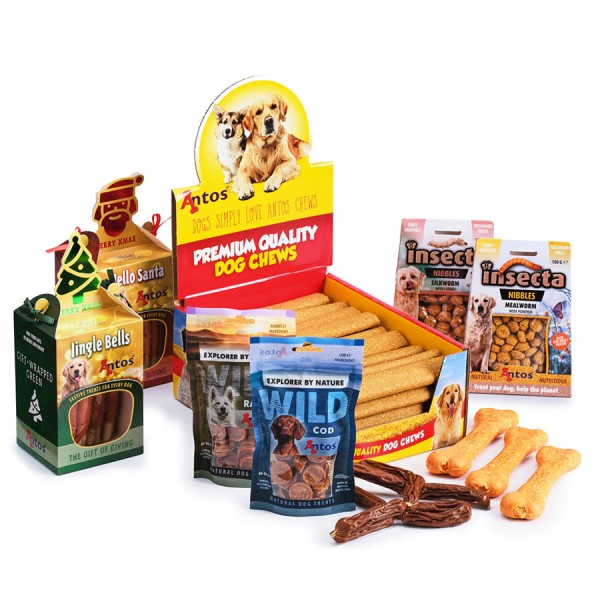 RAM Sheep Fat
Discover our products
RAM SHEEP FAT
Dogs with skin conditions and food sensitivities love treats just as much as any other dog. Help nourish the skin and coat of your furry friend with RAM Sheep Fat. This complete, nutrient treat is good for all dogs, but especially suitable for dogs with sensitivities to grains, gluten, wheat, chicken or beef. Help you dog stay strong and fit, and provide preventative care to keep him or her healthy for life with these all-natural treats. Our Sheep Fat treats have zero additives like aromas, flavourings or colourings, which makes them the healthy supplement to your dog's daily diet.
RAM Sheep Fat Garlic
, is made from 95% sheep fat and contains 5% garlic for a tastier bite. The healthy treats can be given as a reward and are suitable for all dog breeds of all sizes and ages. The treats have a positive influence on the gut flora and they stimulate the intake of nutrients. These 100% natural treats will make a healthy difference on the inside by supporting your dog's strong immune system and on the outside by supporting healthy skin and a glossy coat.