Puppy snacks and puppy treats
Bringing home a puppy changes your life forever. Puppies will need a lot of love, attention and the right nutrients. We have special puppy treats to make sure that your pup will get the nutrients he needs. In addition puppy treats can be used for training and rewarding for good behaviour. Give your dog Antos puppy treats to let fuel health, vitality and a lifetime of wellbeing for your best new friend.
Puppy Snacks & Puppy Treats
They are fun, playful and cute
The first rule of dog ownership is always: be prepared. Before you bring home a puppy for the first time, make sure you have everything to keep your new dog happy and healthy. Once your puppy goes on any approved surface, immediately reward him with praise, invest in puppy training and high-value puppy treats. Reward, reward, reward! The smellier the puppy treats, the more motivating it is to your newest family member. Train and reward your puppy with bite-sized Antos goodies – and yes, make lots of cute precious pictures.
Must have for your new friend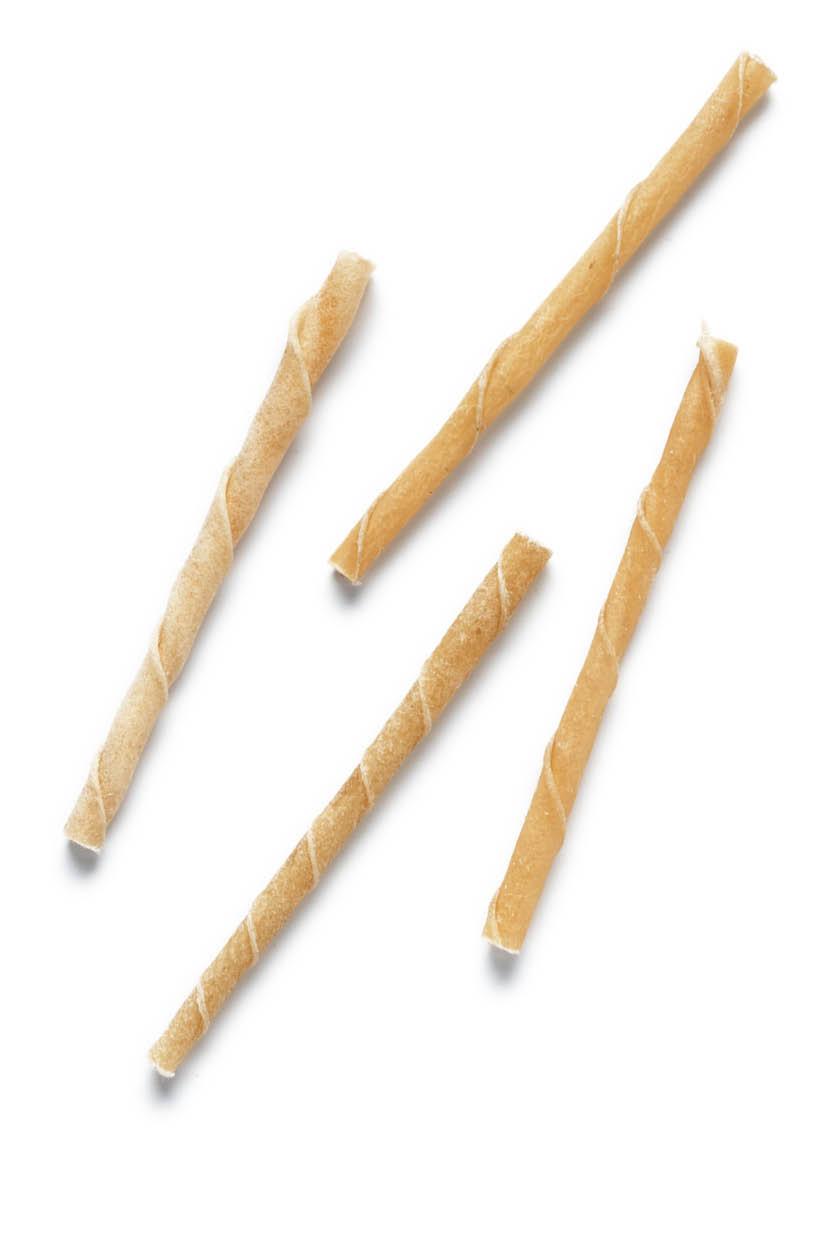 Dog chews for puppies
Add some major fun to your puppy's treat routine with our dog chews for puppies. Our
Roll Sticks
in the smallest size provide your furbaby a supreme satisfying chewing experience. Your little pup will love the taste, and along with the joy of chewing they also promote strong teeth and gums. A perfect dog chew for puppies to reward your tiny puppy.
Crunchy Munchy Sticks
can help relieve your puppy's urge to chew with a long-lasting dog treat. Your puppy will enjoy some serious gnawing time with these highly palatable sticks that helps remove plaque buildup as he chews. It's made from rawhide that is fully digestible, so your new family member can enjoy every last bite.
Cuddly companions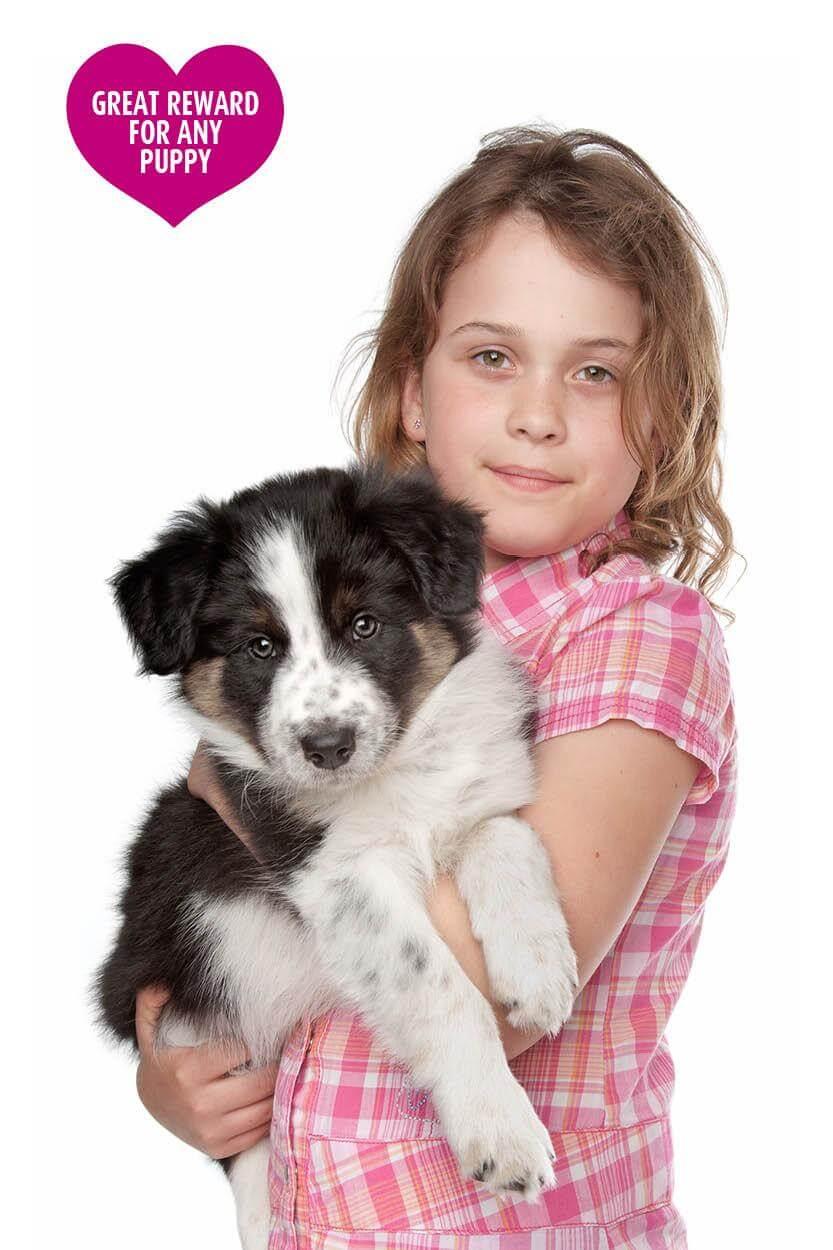 Training biscuits and puppy treats
Training is essential for puppies, and for every "sit, stay and speak" your sweet puppy deserves a good treat. Our
Micro Trainer Mix
make a great training reward for any puppy. These small and bite-sized puppy treats are a tasty blend of meaty and fish flavour that your puppy will love. Our training biscuits are baked to perfection from wholesome ingredients,
Marrow Bones Mini Mix
is more than just a puppy treat. These bite-sized delights are packed with vitamins and antioxidants so you can feel as good about giving them as your dog does eating them. Reward your little one with a nutritious and delicious puppy treat. Our
Chicken&Fish Curls
are sniffable rewards made from just two ingredients for the high-quality protein your growing puppy deserves. The smaller size of these scrumptious treats are perfect for puppies and they are low in fat, which make them the paw-fect trainings rewards. Our puppy treats are specifically designed for puppies to provide them with the beneficial nutrition they need with the flavour they love. So add an extra bit of fun to your little one's treat time, and help make sure your puppy grows up big and strong.
Life filled with treats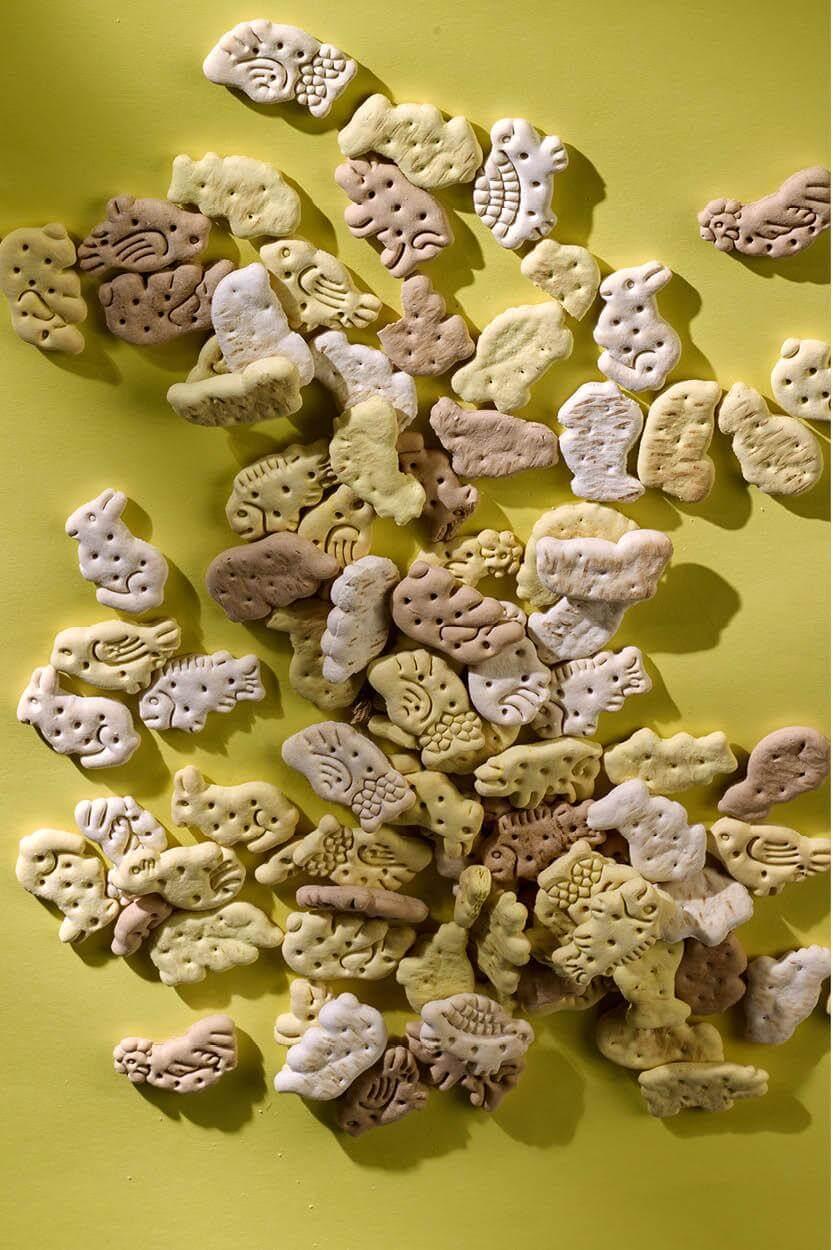 Bones for puppies
Reward your growing puppy with a healthy, tasty chew and you will be rewarded with fresh breath puppy kisses with our
Cerea Brushies Dogs
. These tiny toothbrushes are made with the irresistible flavour that puppies love, and its formula is designed with just vegetarian ingredients. The chewy, teeth-cleaning texture of the dog bones for puppies help promote your puppies dental health and makes spending time with your puppy even more enjoyable. These bite-sized bones for puppies are low in fat, easy to digest and safe for anytime chewing and treating. Chewing is natural behaviour for dogs, so proper care of their teeth and gums start at a very early age.
Perfect for your tiny pal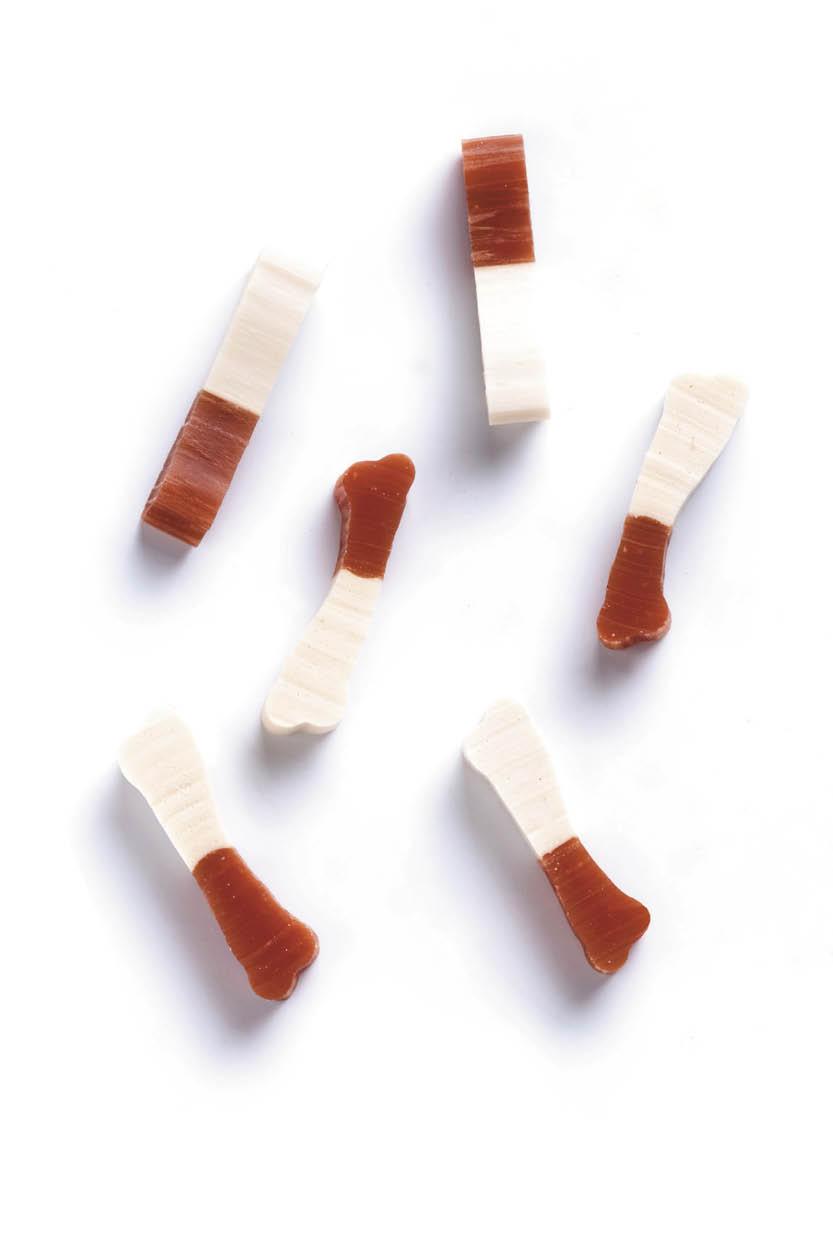 Sticks and bones for young dogs
Dogs love to chew, so give your new pooch sticks, bones and chews for puppies. Provide your new family member with nutritious and delicious chewing sticks for puppies with our
Raw Hide White Roll
. The puppy stage is fun and exciting time in your dog's life which is why it's important that your lovely dog gets all the nutrients he needs to grow healthy and strong. Chewing on sticks, bones and chews helps alleviate pain and soreness associated with teething. These yummy beef flavoured chewing sticks puppy will captivate your young puppy while helping promote proper development. The
Chicken D'light Calcium
chews are perfect for a puppy's mouth. The duo combination of chicken with a calcium stick are specially formulated to be gentle enough for your puppy's digestive system. They are both nutritious and delicious. Your puppy will be thrilled to get his paws on that delicious chicken and calcium flavour!
Everything you need to start your friendship off on the right paw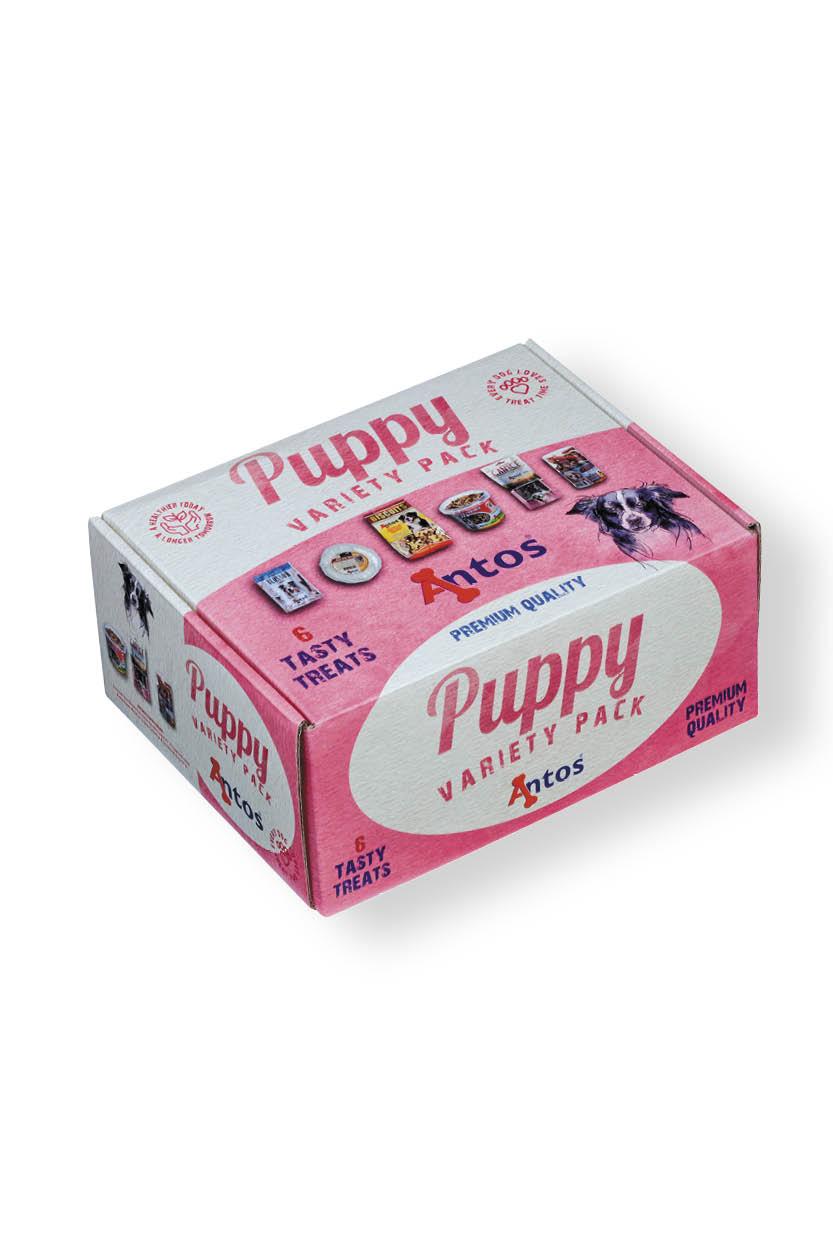 Our all-time puppy faves. Our 5 best sellers.
Our selection of puppy snacks includes all must-haves for your puppy. Show your puppy the extra love he deserves, right up from the start. Add these puppy snacks to your list for your own puppy or give these puppy snacks as a gift at a friend's upcoming puppy welcome.
Our fan faves are:
1.
Mini Mix
– everyday rewards and ideal take-along snack for training and treating.
2.
Canice
– this pure and simple recipe is made from 100% meat, delivered in its most natural state.
3.
Raw Hide White Roll
– all-natural chews, that delivers a wag-worthy flavour and keep your puppy chewing with delight.
4.
Fish D'light Bites
– salmon treats featuring high-protein to support your little guy's developing immune system.
5.
Raw Hide White + Chicken
– helps clean your puppies teeth and exercises his jaw muscles for added benefits.
Puppy-ready from the get-go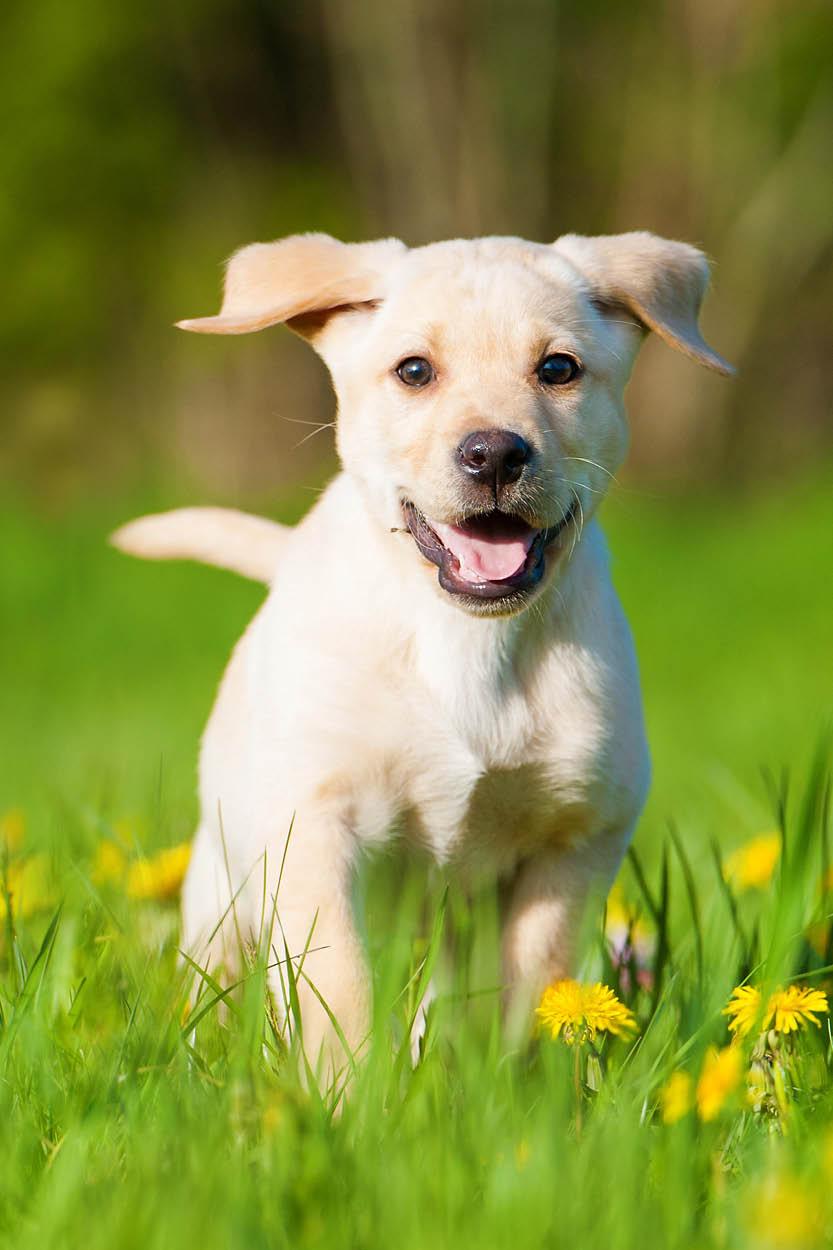 Antos is your puppy snacks and puppy treats supplier
We believe that the right puppy treats (and a lot of love) can promote your favourite furry friend's health and well-being. So start your puppy's healthy early development with Antos puppy snacks and puppy treats. Your puppy needs specific nutrients to support all his developing body systems as he matures. Every product recipe is chock-full of the high-quality ingredients your growing puppy needs to thrive. Our puppy snacks and puppy treats are available in a wide variety of shapes and sizes, so you can find the best reward for your little sidekick for training, treating or just plain spoiling.