Antos Gold
Give dogs a snack they'll roll over for!
Reward your dog with savory soft chicken snacks. The Antos Gold treats are irresistible that satisfies and nourishes in every bite. They contain zero cereals or anything artificial, which makes them the perfect treats with the finest natural ingredients.
Chicken & Fish Dog Snacks
For a healthy, happy lifestyle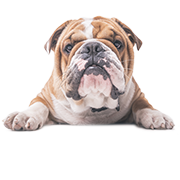 Our ChickenD'Light® are meat-rich snacks that support strength and vitality. They are made from real chicken and come in a variety of options and sizes to suit life-stage and breed-size needs. Our fish snacks are all-natural, high-protein and nutritious. Each snack is packed with omegas to promote healthy skin and glossy coat. Choose your favourite and keep your dog busy, happy and healthy!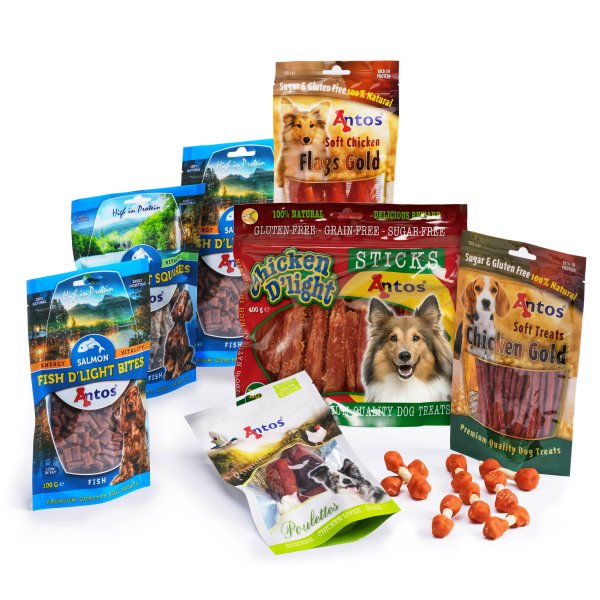 Antos Gold
Discover our products
ANTOS GOLD
Antos Gold, made from 100% chicken or duck are delicious, high-protein snacks. The
Antos Duck Gold
treats are natural
dog treats
with real duck to help maintain lean muscle. Grain-free and sugar-free these treats are the perfect complement to dry and canned dog foods. Our
Antos Flags Gold
treats are made from just two ingredients: 100% all-natural rawhide and chicken breast. Each treat is expertly hand-wrapped and suitable for dogs of all sizes.
Antos Slices Gold
are soft and chewy strips which make them the perfect snack any time. Dogs love the meaty texture of these gluten-free snacks and are ideal training treats when broken into smaller pieces. All snacks come in convenient resealable packaging to keep the meat fresh.