Raw Hide White
Raw hide a fine ingredient!
Reward your pooch with the pure, simple chewing pleasure of all-natural rawhide. Rawhide keeps your dog entertained and engaged to help reduce boredom, anxiety and destructive behaviour. Raw Hide White Chicken and Duck are delicious rawhide treats wrapped around real meat. These high-protein, low in fat and easy digestible rawhide treats promote healthy chewing and your dog's dental care.
Raw Hide Dog Chews
All dogs love to chew, give them the best!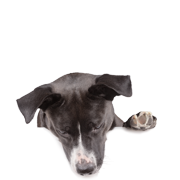 Your dog is your best friend and he will need good food, water, exercise and stimulation. One of the most popular ways to provide this is by giving him a rawhide dog chew. Rawhide is a natural chew, and will help to control plaque and tartar build up and promoting your dog's dental health. They are a natural way to satisfy dogs instinctive urge to chew, which can reduce destructive behaviour.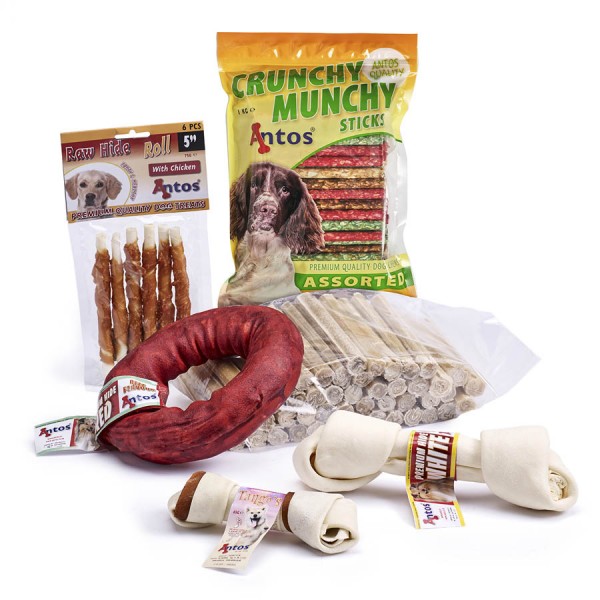 Raw Hide White
Discover our products
RAW HIDE WHITE
Raw Hide White + Chicken Roll 5" 6 pcs
are a tasty combination of meat jerky wrapped with high-quality natural rawhide. Fun to chew and fully digestible. Just two simple ingredients making them free of additives, flavourings or colourings. Provide your dog long-lasting entertainment with these flavourful combination chews. The rawhide
chews
come in different sizes to make these a perfect treat for any size dog.
Raw Hide White + Duck Roll 18" 2 pcs
are bigger, heavier and stronger treats for larger dogs. Give your dog an extra boost of mouthwatering flavor with our premium duck wrapped rawhide treats. These safe treats are gluten-free, grain-free and sugar-free and helps maintain healthy teeth and gums. Looking after your dog's teeth and gums is an essential part of your pet's overall health. Our raw hide and fish chews, help to keep the teeth in the best condition possible by reducing the build-up of plaque and tartar whilst dog's chew. Our
Raw Hide White + Fish Roll 8" 2 pcs
is a natural beef hide roll finished with a deliciously tasty fish skin wrap. Lasts longer than most dog chews and contains less than 2.5% fat. Fish is high in omega 3 and great for skin and coat.
ChaCha's Roll Red 10"
is fun to chew and fully digestible. Made with the highest quality ingredients, it give your dog a fun and delicious reward that is bursting with flavour. Let's dance together with Swingers.