Biscuits
Biscuits, Cookies and more ... in large and small sizes
Antos dog biscuits are an extra special reward for man's best friend. You can spoil your dog on a daily basis with our delicious range of exquisite biscuits. Your furry friend deserves delicious and healthy biscuits, so give them crunchy textured treats with their wholesome, easy digestible ingredients.
Training Dog Treats
Give dogs perfect training treats they'll love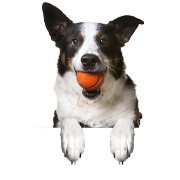 Endless chewing fun with our training dog treats. Our products are loved by dogs and dog trainers. They have a strong flavour and scent which is great for holding dogs attention. They are fun to give and they are a great way to reward and reinforce good behaviour. Keep a variety of different training treats for your dog on hand to show him the love and keeping his attention.
Biscuits
Discover our products
ANTOS DOG BISCUITS: DELICIOUS AND HEALTHY
Reward your beloved dog or adorable
pup
with top rated dog biscuits. Antos dog biscuits are available in a wide range of different options, but they all provide a great taste and great nutrition in perfect harmony.
Marrow Bones Mini Mix
are great crunchy biscuits filled with real bone marrow. A delicious and healthy anytime treat, enriched with vitamin A, vitamin D3 and vitamin E for your dog's nutritional health.
THE PERFECT BISCUIT FOR YOUR DOG?
The perfect dog cookies for training or just for a happy moment together. They're also great for your dog's dental care. Our
Hercules
biscuits are oven-baked to crunchy perfection. The design of the biscuit scrapes away plaque and tartar buildup on your dogs teeth, all in a tasty treat. The recipe includes real beef, chicken and pork meat. The wholesome treats contain no added sugar or salt and consist of a special balance of proteins, fats and vitamins that provide excellent taste and digestibility.