Cat Treats
Colour and style for kitty
Cat Treats can be truly rewarding. Treat your feline to yummy cat treats they will love. The best treats for cats depend on their health, dietary needs and taste. Luckily, cat treats come in a variety of textures and flavours, so there is something for every cat to nibble on.
Connoisseur Cat Treats
Lights! Camera's! Cats!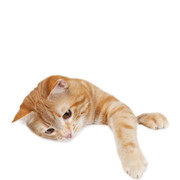 Treats for any cat and kitten! Find a favourite from a variety of tasty options. Our cat treats are an irresistible, colourful mix of meaty and fish treats that are full of enticing aromas, delicious flavours and appealing textures. Cats will love the high-quality treats with added healthy benefits.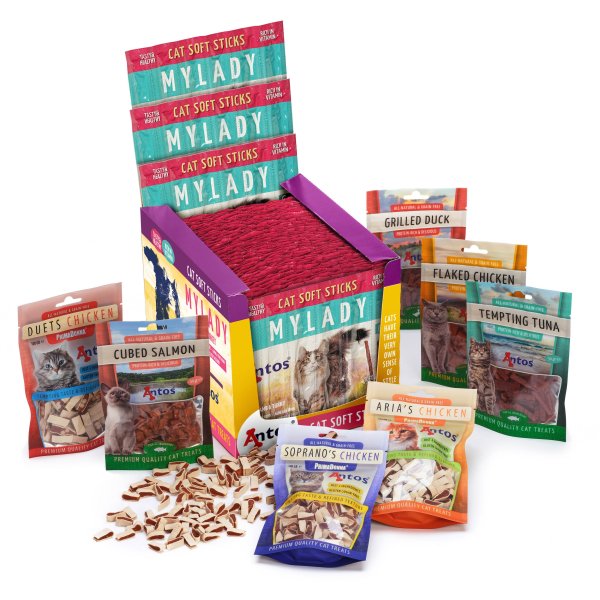 Cat Treats
Discover our products
CAT TREATS
Popular cat treat flavours are beef, chicken and savory salmon. There are soft
cat treats
, crunchy cat treats and all natural cat treats. Get those whiskers wiggling with excitement for
Cat Treats Flaked Chicken
. Of course chicken is the first en most important ingredient in this pack. The treats have a pleasantly-flaked texture that is loaded with flavour. If you feline friend likes the taste of chicken and fish in one treat, give him
Cat Treats Anchovies&Chicken
. The treats are crafted from real, recognizable ingredients to satisfy your kitty's cravings. While your cat enjoys the irresistible flavour and aroma, you will love knowing that your feline is getting the vitamins and minerals she needs to support her nose-to-tail well-being.
SOFT AND TENDER STICKS FOR CATS
Our
Cat Soft Sticks
are made with real meat – and cats will love them! The soft and tender sticks allow easy breaking and chewing. Coming in a pack of six, each stick is individually wrapped for maximum freshness. All-natural cat treats like
PrimaDonna
are made with limited ingredients – only chicken and fish, which makes them easy to digest and a great snack for our furry friends. These gluten-free treats can be a healthy reward for cats with a specific diet. Our culinary-inspired cat treats are thoughtfully crafted with high-quality ingredients. They are so good, even the pickiest cats will love them! Open a bag and watch your cat run to her dish every time. They are plenty of tastes and textures to make every treat time special.