OUR RESPONSIBILITY
Everything we do has an impact on the environment around us and the people and animals that inhabit it. As a petfood company, we are acutely aware of this impact and we do our utmost to keep our environmental footprint as small as possible. And this is a team effort.
The long run
Doing the right thing
Environmental pawprint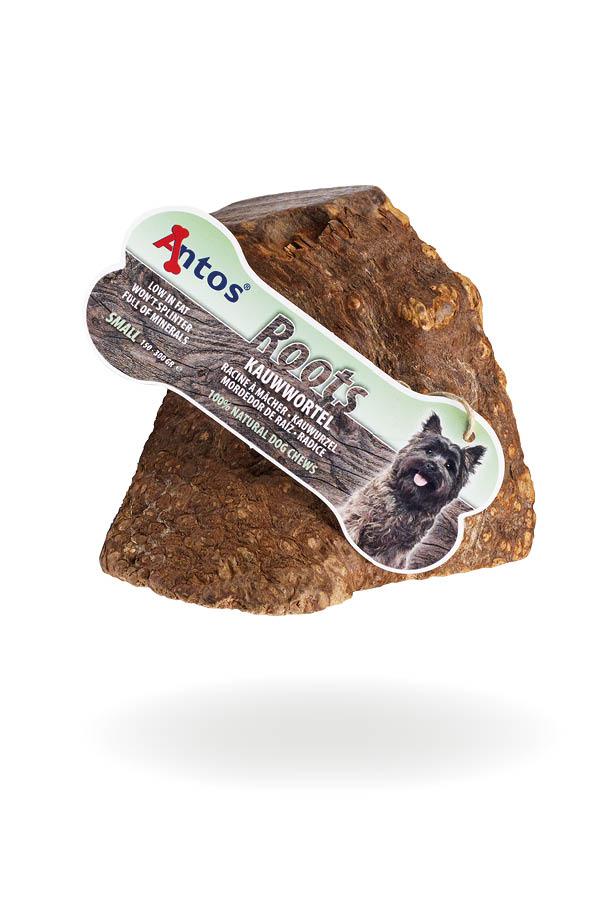 People, pets & planet
We first and foremost believe in safe, responsible and sustainable chews for dogs and cats in order to maintain good health. This means we improve the nutritional quality of our dog chews and cat treats, which has the added benefits of reducing raw materials used and avoiding wasting resources. We recognize our responsibility and are committed to the planet by reducing the impact of our products and operations on the environment. By continuously improving our standards, production processes and targets, we can continue to make sustainable and high-quality products in the future, use and consume less energy and thus contribute to a better world.
TOGETHER RESPONSIBLE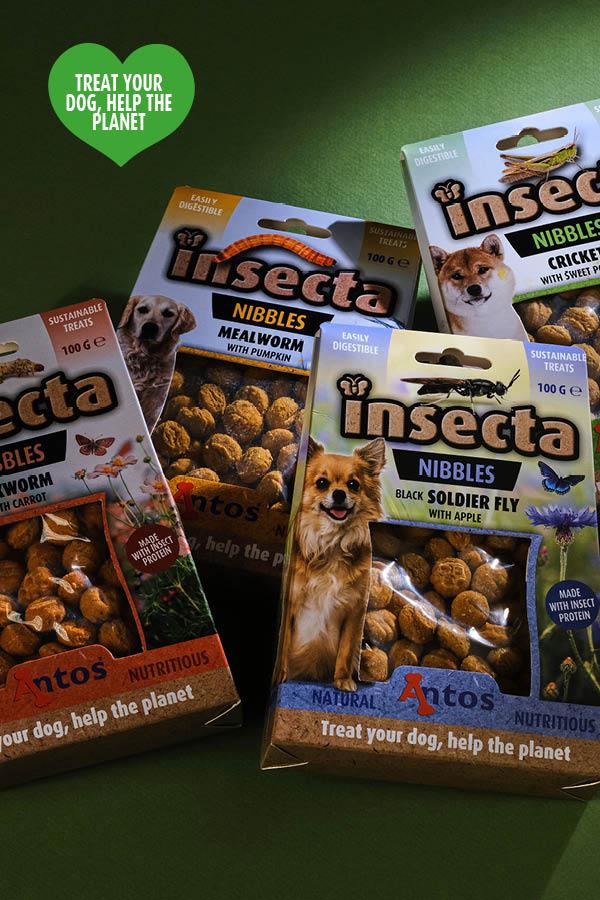 ONE PLANET. ONE GOAL.
A sustainable lifestyle starts with ourselves. That is why we work in such an environmentally responsible manner within our company. But it doesn't stop there, because we also expect our partners and suppliers to act responsibly so that we can work together towards a better future. Our main suppliers with whom we have worked for decades operate according to the most modern technological and social standards. For Antos, sustainability also means many years of partnerships with suppliers. We have been successfully working with some of them for more than 30 years.
DEVELOPING & PRODUCING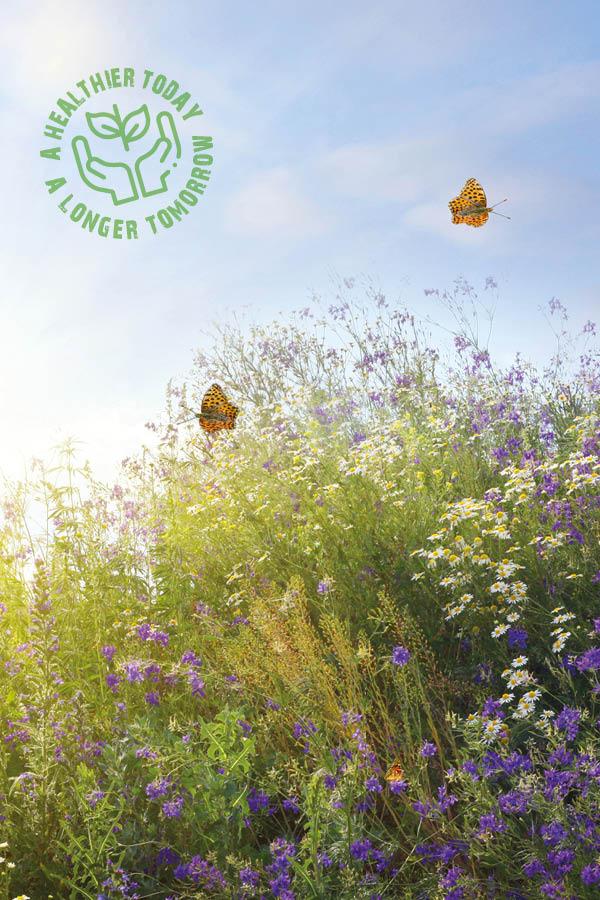 ON NATURE'S TERMS
Antos stands for quality and diversity, but also for a more sustainable lifestyle. We strive for a world in which everyone makes conscious choices and quality trumps quantity. We consider nature when we design and when we choose one product or ingredient over another. We research, we create samples, we test, we adjust and we test some more. The process isn't short. But we don't like to make compromises on quality. We don't look for quick fixes. But it's not easy. We have to make compromises. We sometimes have to say "no" when we want to say "yes". We have made and will continue to make mistakes. But we try to learn from them; we aim to innovate, improve and adapt. We never sit back and relax thinking what we are doing now is good enough. We ensure our products are the best they can be. Both in terms of ingredients and with a low environmental impact.
PLANET-FRIENDLY INGREDIENTS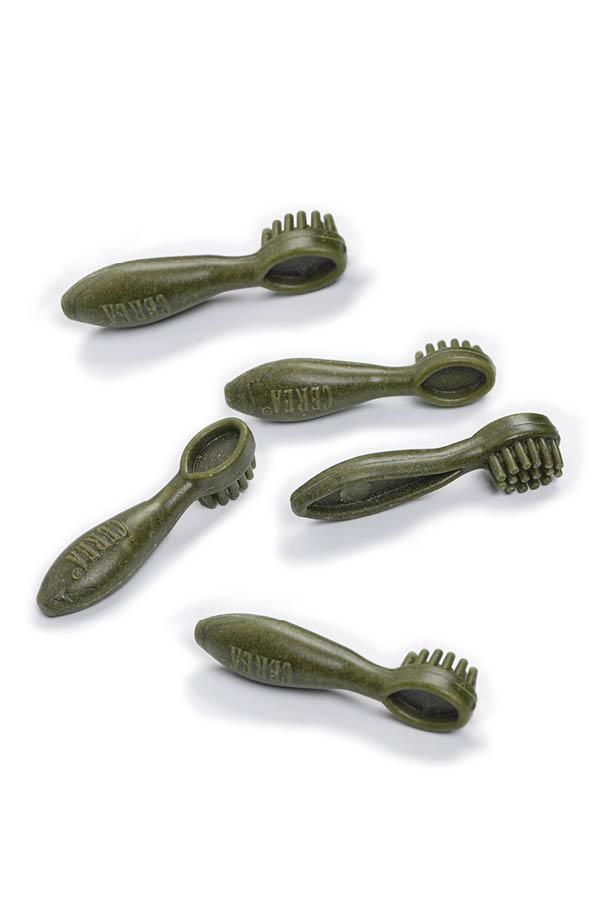 PRODUCTION AND USE
We believe the best things are done together, as a team. We work closely with our partners at all stages of our production chain. This means we send a lot of emails, spend phone calls and discuss things in detail. It takes time, but it's worth it. We have built up relationships that have spanned decades and we have learned a lot along the way. Trust doesn't just benefit us and our suppliers, they mean we can create the best products for you and your beloved canine or feline. We carefully research for products that are safe, that are healthy and tasty and have a low impact on nature. Our Insecta dog treats are one of the answers. Insect protein are perfect for dogs with allergies to common proteins and are even easier to digest than chicken, and higher quality and less processed than the meat meal in most other dog chews. Insects are a highly sustainable alternative as their cultivation generates significantly less CO². Packed with nutrition and better for the planet.
RECYCLING & REUSE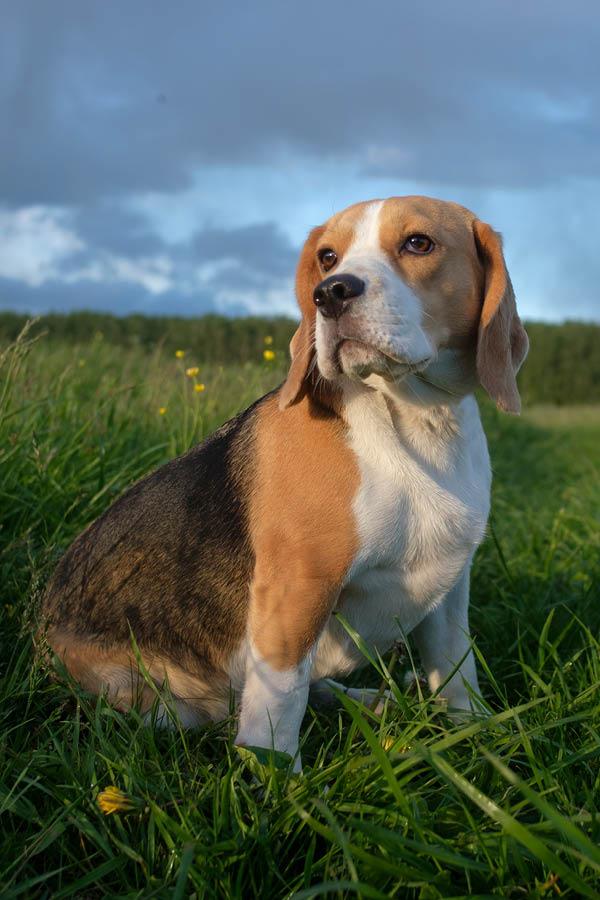 HARMONY WITH NATURE
All our packaging's are safe and BPA free. Our cardboard product packaging's have already been certified with a FSC® certificate, but this is currently not mentioned yet on all our packaging's. We aim to have this stated on all packaging by 2025. We are well on the way to reducing our own emissions. We only use LED lighting in our building, we actively manage energy: heating and lighting are not switched on by default and we monitor consumption every month. Factors such as regional procurement from basic to end product in Europe - and consequently also short transport routes - play a major role and are essential points of attention. We are able to make sustainable decisions – big and small – every day. Nature is our most powerful resource, and we are dedicated to take care of it.
GREEN IS AN ATTITUDE, COMMITMENT AND A PRIORITY.