Biscuits in Bucket
An everyday, delicious training treat
Treat dogs to crunchy and healthy biscuits for a premium taste they will love. Giving dog treats is more than an expression of love for dogs. It can be a critical component in dog training and rewarding good dog behaviour. Choose puppy and dog training treats that are healthy and tasty to reward your furry friend during dog training.
Training Dog Treats
Give dogs perfect training treats they'll love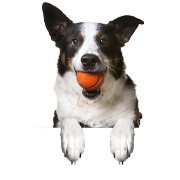 Endless chewing fun with our training dog treats. Our products are loved by dogs and dog trainers. They have a strong flavour and scent which is great for holding dogs attention. They are fun to give and they are a great way to reward and reinforce good behaviour. Keep a variety of different training treats for your dog on hand to show him the love and keeping his attention.
Biscuits in Bucket
Discover our products
BISCUITS IN BUCKET
Dog biscuits are a powerful motivator for dogs, as dogs love to work for a tasty treat. Our dog biscuits are extremely helpful during training sessions thanks to their pleasing texture and taste. Our
Micro Bones Vanilla
biscuits are small, but full of flavour. These bite-size treats are packed with wholesome ingredients that will keep your dog energized for any daily adventure ahead. These treats are suitable for all dogs, but especially great for puppies. Features vanilla for a delectable sweet and taste. Your pal will love them anytime he or she deserves a sweet reward. Our tasty biscuits are available in 900g and 1 kg buckets.
Colourful Mix
is a powerhouse biscuit. Get a mix of crunchy, scrumptious oven-baked biscuits for your dog. Features meat, cereals, vegetables and milk. For development, growth and maintaining health, minerals are essential in all phases of life. The Colourful Mix biscuits contains copper and zinc which are essential minerals and have many benefits for your four-legged friend.