Selection Boxes
Packed with all things good!
New to Antos or just can't decide which snacks, chews or treats to choose for your furry family? Our selection boxes for dogs are the answer. We have carefully chosen a few collections of our treats. Packed with all things good – all these treats are delicious and wholesome snacks for your pet's enjoyment. For every dog a perfect favourite!
Training Dog Treats
Give dogs perfect training treats they'll love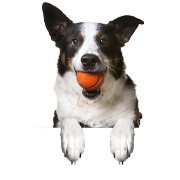 Endless chewing fun with our training dog treats. Our products are loved by dogs and dog trainers. They have a strong flavour and scent which is great for holding dogs attention. They are fun to give and they are a great way to reward and reinforce good behaviour. Keep a variety of different training treats for your dog on hand to show him the love and keeping his attention.
Selection Boxes
Discover our products
SELECTION BOXES
Our selection boxes are specially curated (gift) boxes with a selection of six or more premium snacks that are handmade by us, handpicked for you. Every selection box has a unique theme to keep things fun. Dogs and dog parents love our
Antos DoggyBox
! Are you ready to unbox the fun? Our Antos DoggyBox is full of delicious snacks and tasty surprises that are handpicked by us so that you can be sure your dog will approve. The top-rated snacks are canine favourites that are amazingly delicious and naturally nutritious. You can get one for yourself, gift one to a friend or as many as you like. They are perfect for special occasions, pet birthday's or celebrations and friend's birthdays too!
Puppies
come in all shapes and sizes, but one thing they all have in common is that they are adorably cute and are incredibly rewarding to raise as pets. Provide your pup with the complete and balanced nutrition he or she deserves with our
Puppy Variety Pack
. This variety pack of treats contains 6 treats, handpicked and full-size products bundled together. The smaller size of these treats are perfect for puppies, which makes them perfect for training. These tasty recipes feature bite-sized meaty treats of real lamb and beef for all the protein needed to fuel all those grown spurts. A mix of meat protein with added veggies gives your growing dog the nutrients to be healthy and strong. The puppy biscuits are packed with vitamins and minerals for nose to tail well-being. You can feel good about training and rewarding your little one. The Antos Puppy Variety Pack is specifically designed for puppies to provide them with the beneficial nutrition they need with the flavour they love. So, pop open that box and bring on the puppy smooches and happy tummies!
Keep your doggy companion coming back for more with the
Chicken Multipack
. Expect extra licks and tail wags when giving Calcium, Lollies and Rawhide. Crafted with real chicken for the high-quality protein your dog needs. This irresistibly tasty chicken is made using only the finest natural ingredients. This variety pack of treats is crafted with the textures and flavours that your dog will love. Each variety is made without any grains or gluten for the benefit of your canine companion. Give your faithful friend a delicious snack you can trust with every delicious selection in this classic chicken variety pack.
Keep your doggy's snack routine lively with our
JustFish Multipack
. This variety pack delivers snack excitement to all dogs. Fish is great for dogs who have sensitivities to more common protein sources like poultry or beef. The treats are made entirely without grain and additives and come in a resealable pack that let you feed just the right amount every time. Made with just a single ingredient and naturally loaded with omega-3 fatty acids our fish treats make a yummy snack anytime. Your best friend will love getting a new catch every day. The treats will give your dog a shiny smile!
Your dog is sure to find a new favourite with all the grain-free choices of our
Grain-free Selection
. Our easy to digest snacks are full of meaty and veggie flavour. Highly palatable protein from fish, poultry, lamb or rabbit will give your dog all the nutrients they need. As these snacks are free from grains, there is more room for the taste of these proteins to shine through. These grain-free treats will make your canine's tummy happy.
Dogs can appreciate the life of the veggie! The selection of vegetarian dog chews of our
Veggie Goodness
are good for both pooch and planet. Giving your best friend a vegetarian snack can help eliminate allergic reactions, improve oral hygiene and provide effective weight management. Your dog will love the taste and texture of these vegetarian dog chews. In addition to this, eating vegetarian chews helps reduces greenhouse gas emissions, land use and pollution which makes the product a great fit for the environmentally conscious pet parent.
Your dog will love putting his paws up, so give your canine companion a snack that is sure to get his/her tail wagging with our
Treats&Training
box. These soft and crunchy treats are sure to please your dog weather you are both on the go or right at home. These types of dog treats are specially selected to serve as a brief reward for good behaviour and great for training. The treats are smaller and chewy, so they can be broken up for smaller reward portions. The treats will have your dog giving you the "just-one-more" woof. Go on then!
For meat lovers, which is basically every canine – our
Meaty Collection
feature treats with real meat as the first ingredient. Your dog will love the taste of beef lungs and for chicken fans there are chicken feet included. All treats are high in protein, made with natural ingredients and provide a protein-rich foundation for strong muscle development at all stages. Are your ready to unbox the joy, grab your favourite for your bestie! Choose more of the meat dogs love. Real meat snacks that bring the yum!