Pre-packed Biscuits
Crunchy textures, fine shapes
Treat your dog to a great taste and healthy smile with our biscuits. Giving valuable dog treats is an important part of training your dog. Our delicious and healthy biscuits are a great snack any time of the day. Packed with plenty of taste our pre-packed biscuits are great for dogs of all sizes. Dogs just simply love the bone crunch!
Training Dog Treats
Give dogs perfect training treats they'll love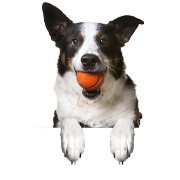 Endless chewing fun with our training dog treats. Our products are loved by dogs and dog trainers. They have a strong flavour and scent which is great for holding dogs attention. They are fun to give and they are a great way to reward and reinforce good behaviour. Keep a variety of different training treats for your dog on hand to show him the love and keeping his attention.
Pre-packed Biscuits
Discover our products
PRE-PACKED BISCUITS
Our crunchy biscuits are baked with the finest quality ingredients. Our wide range of biscuits provide a good choice for any dog between meal snack or reward. Made with premium ingredients, they are oven-baked and prepacked to seal in freshness and flavour. Our range of pre-packed biscuits is available in 350g and 400g packs. Doge love fish and it no surprise that salmon is healthy. So give your pet everything they need with our
Duo Salmon
cookies. These marrow bones with powerful tastes of chicken, cheese and salmon give plenty of goodness. The biscuits contain added vitamins A, D3 and E, essential minerals as copper and zinc to help nourish the skin and promote a healthy shiny coat. These nutritious, sugar-free and easy to digest treats are perfect for training and rewarding your dog. Our popular
Antos Trainer
is our smallest biscuit for dogs with plenty of chewing pleasure. Dogs can enjoy the variety of flavourful meat-rich tastes every day. The crunchy biscuits even help remove plaque and tartar buildup and clean your dog's teeth as he or she chews. High quality and wholesome ingredients biscuits which are especially suitable for smaller dogs and puppies.