Rabbit
Energized for any adventure!
We believe a meat-centric snack will help your dog thrive. Our Rabbit
dog snacks
are packed with a single quality animal protein and a total of only 3 main ingredients. Designed to be easy on your dog's sensitive stomach, they make a great choice for dogs with allergies so they can live their happiest and healthiest life.
Dog Snack Specialities
Nutritious and wholesome snacks for your dog's enjoyment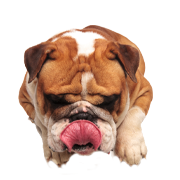 Does dogs love tasty snacks? Why not give them an Antos snack? Sometime simple can be the most satisfying, give them superb snacks that will promote positive chewing behaviour. The Antos
dog snacks
are a responsible addition to the daily food. From the tasty meat sticks and the delicious Chicken sticks and Tripe sticks. For every dog a perfect favourite!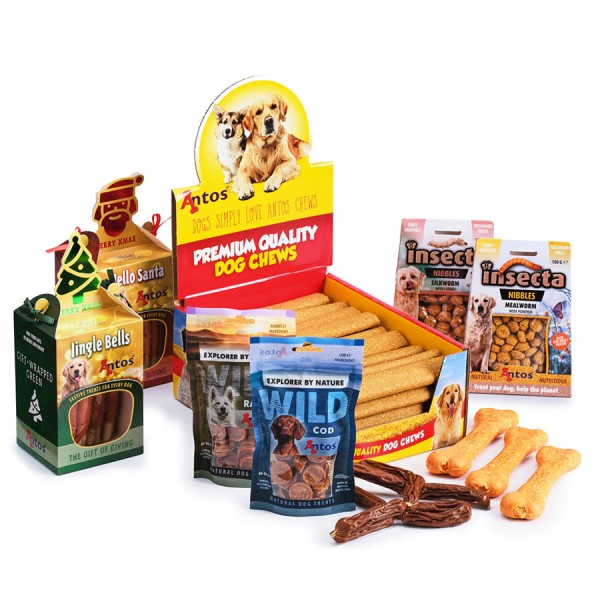 Rabbit
Discover our products
RABBIT
Knowing what you are feeding your dog is important, and we make it is easy by keeping the ingredient list of our Rabbit treats natural and simple. Crafted for delicious taste and essential nutrition our Rabbit dog treats are packed with the protein your dog craves. In fact, every recipe is crafted with real deboned rabbit as the first ingredient, so you know your dog is getting the meaty nutrition he needs from start to finish. We all go a little wild for
Rabbit Sweets
– including your pooch! The Rabbit Sweets dog treats are chewy and perfectly snackable while being gentle on teeth and gums. Your canine won't just love the texture, the recipe keeps him coming back for more delicious snacking. The dog treats come in an on-the-go ready bag that's easy during training. Even more, the leading-levels of high-quality protein can help your dog maintain healthy energy levels and promote healthy digestion. The
Rabbit Sticks
makes it easy to add variety and natural goodnesss to your dog's day. You can feed them whole or tear them into tiny pieces; and no matter how you share them, we are sure your beloved dog will be begging for more. The treats are ideal for dogs of all ages, sizes and breeds. What more could dogs ask for in a snack?