Sausages
Flavourful sausages, that keeps dogs excited!
Give your dog a treat that is true to his or her meat-loving instincts with our sausages. These scrumptious treats are made from premium ingredients and contain plenty of delicious meat. Just real ingredients with a chewy texture that dogs are sure to love. Treat your pooch to the tasty goodness of sausages.
Dog Snack Specialities
Nutritious and wholesome snacks for your dog's enjoyment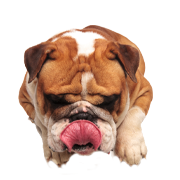 Does dogs love tasty snacks? Why not give them an Antos snack? Sometime simple can be the most satisfying, give them superb snacks that will promote positive chewing behaviour. The Antos
dog snacks
are a responsible addition to the daily food. From the tasty meat sticks and the delicious Chicken sticks and Tripe sticks. For every dog a perfect favourite!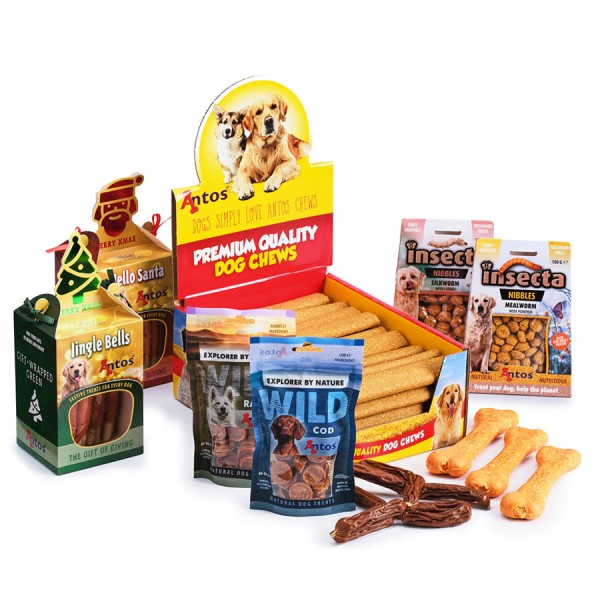 Sausages
Discover our products
SAUSAGES
Our dog sausages are made with high levels of meat (97%) and have been air dried to make a great tasting treat that your dog will love. Sausages are a perfect treat for special occasions and are easy to break into small pieces for a great training session.
Sausages Beef
are healthy and tasty treats, that can be given as a treat or reward to your dog at any time. They are extremely palatable and suitable for dogs of all sizes and ages. Made from carefully selected ingredients to create the perfect dog snack. The sausages are fully digestible, rich in vitamins and do not contain any additional preservatives or colourings. Pamper your dog with snacks that are grain-free and gluten-free and bursting in flavour.