Crunchy Munchy
Keeps the dentist away
Treat your best friend to pure, simple chewing pleasure with Crunchy Munchy Sticks. Made with just two ingredients, these all-natural chews are high in protein, low in fat and easily digestible. Plenty of chew time with the tasty and healthy rawhide sticks. Rawhide is a natural treat and will help to control plaque and tartar build up, promoting your dog's dental health.
Raw Hide Dog Chews
All dogs love to chew, give them the best!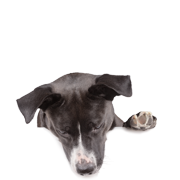 Your dog is your best friend and he will need good food, water, exercise and stimulation. One of the most popular ways to provide this is by giving him a rawhide dog chew. Rawhide is a natural chew, and will help to control plaque and tartar build up and promoting your dog's dental health. They are a natural way to satisfy dogs instinctive urge to chew, which can reduce destructive behaviour.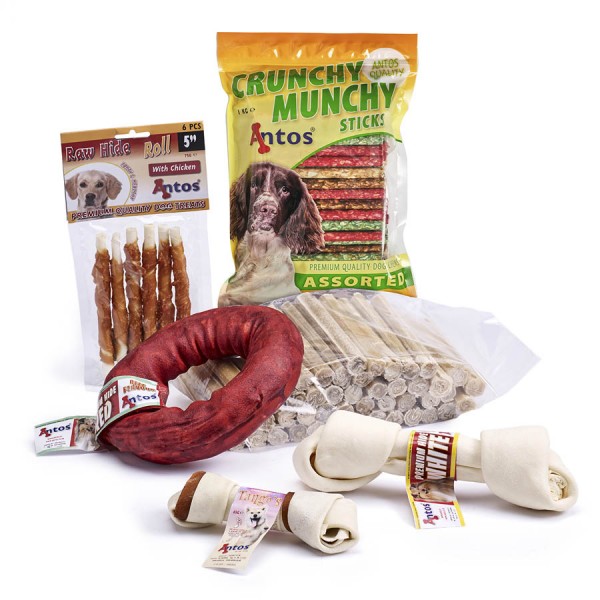 Crunchy Munchy
Discover our products
CRUNCHY MUNCHY
Crunchy Munchy Sticks have always been a doggie favourite. The long-lasting
chews
are great for teeth and gum health. The granulated rawhide is formed into sticks to provide a quick, delicious treat that's easier to chew than large rawhide. Give your dog something to chew on with
Crunchy Munchy Sticks 5" 10 mm Assorted
. This delicious mix of rawhide chews help reduce boredom and anxiety, as well as helping to support good dental health between brushings by removing plaque and tartar. The
Crunchy Munchy Sticks 10" 20 mm Natural
are durable dog chews that will give your furry friend hours of chew time. These all-natural, 100% digestible dog snacks contain zero additives and are a healthy option for dogs of all ages and sizes. The larger sticks are especially suitable for the aggressive chewers.