Thailand Premium
100 % natural rawhide with top-ingredients
Rawhide made from the best cattle in the world. Thailand Premium is from the highest quality, 100% natural and free of chemical substances. Chewing can provide dogs with some much-needed stimulation and helps to relieve anxiety. Chewing on Antos Thailand Premium chews is normal, natural and necessary.
Raw Hide Dog Chews
All dogs love to chew, give them the best!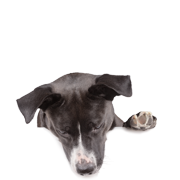 Your dog is your best friend and he will need good food, water, exercise and stimulation. One of the most popular ways to provide this is by giving him a rawhide dog chew. Rawhide is a natural chew, and will help to control plaque and tartar build up and promoting your dog's dental health. They are a natural way to satisfy dogs instinctive urge to chew, which can reduce destructive behaviour.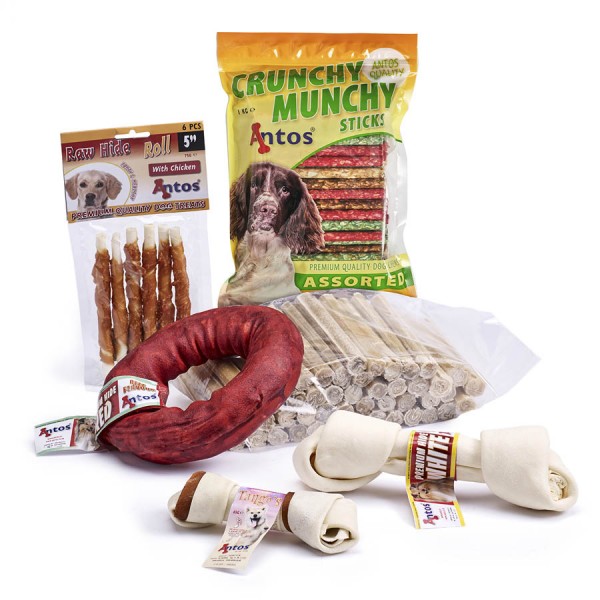 Thailand Premium
Discover our products
THAILAND PREMIUM
Chewing is instinctive dog behaviour and something they love to do. Traditional rawhide provides a safe, enjoyable way for your dog to indulge in this natural action. They come in a wide variety of shapes and sizes, from knotted bones, pressed bones, sticks, shoes and balls. Our
Knotted Bone 2¾
" can help by relieving pain in teething puppies by helping along the growth of adult teeth. This all-natural treat is gluten-free, grain-free and because of the size especially suitable for smaller dogs and puppies. Our popular
Pressed Sticks 10" 20 mm
are made for real chewers. These healthy sticks can entertain your dog for hours. Rawhide is a natural ingredient, great tasting and your dog will love it. Chewing in rawhide will help to control plaque and tartar build up, promoting your dog's dental health.