Chicken&Fish
Powerhouses full of health
One bite and dogs will like the duo combination of chicken and fish in one treat. The balance ratio of chicken and fish plays a vital role in healthy skin and hair coat. The treats have a soft and chewy texture that dogs love.
Chicken & Fish Dog Snacks
For a healthy, happy lifestyle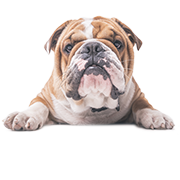 Our ChickenD'Light® are meat-rich snacks that support strength and vitality. They are made from real chicken and come in a variety of options and sizes to suit life-stage and breed-size needs. Our fish snacks are all-natural, high-protein and nutritious. Each snack is packed with omegas to promote healthy skin and glossy coat. Choose your favourite and keep your dog busy, happy and healthy!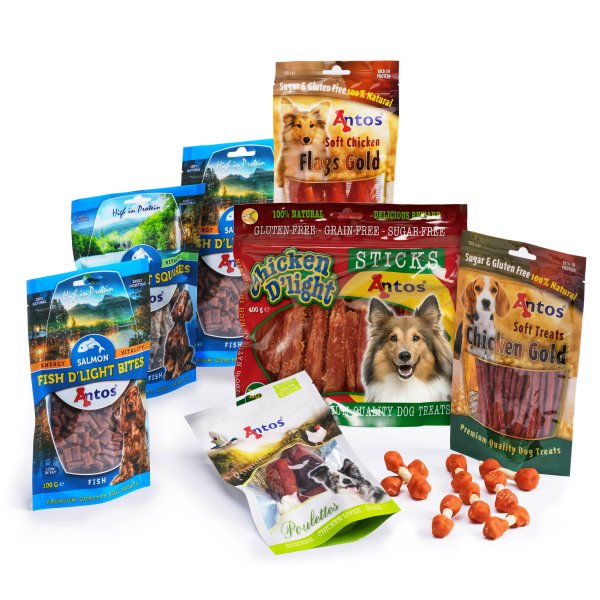 Chicken&Fish
Discover our products
CHICKEN&FISH
Provide your furry friend with a low-calorie snack that is not only nutritious but delicious too with Chicken&Fish. Of course, chicken and fish are the first and foremost ingredients. The treats have a pleasantly-flaky texture that is loaded with flavour for the pickiest of eaters. Delicious, grain-free and gluten-free treats that are all-natural, low in fat and high in protein. All Chicken&Fish treats are easy to break into small pieces for a great training session. Prepared with separate strips of chicken and fish, Antos
Chicken&Fish Strips
are perfect for use as a training aid or as a snack between meals and will help reduce plaque and keep your dog's gums healthy. Our
Chicken&Fish Twists
are twisted for your dog's delight. Perfectly snackable while being gentle on teeth and gums. You can give your dog them as whole for a protein-rich snack or break them up for smaller puppies, anywhere and anytime. They are easy to chew and sure to keep your pal coming back for more.