Semi-Moist
Most fancy trainers
Soft and chewy
dog treats
are a great way to reinforce your dog's positive behaviour. Healthy dog treats can be a defining factor during training and reinforce your dog's healthy diet. Whether it is a reward for learning a new trick or just for being your very best friend, treat your lovely dog with "semi-moist" treats from Antos.
Training Dog Treats
Give dogs perfect training treats they'll love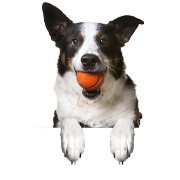 Endless chewing fun with our training dog treats. Our products are loved by dogs and dog trainers. They have a strong flavour and scent which is great for holding dogs attention. They are fun to give and they are a great way to reward and reinforce good behaviour. Keep a variety of different training treats for your dog on hand to show him the love and keeping his attention.
Semi-Moist
Discover our products
SEMI-MOIST
The best dog training treats are small, soft and something your dog really enjoys. High-value treats can really help keep your dog's attention. Our soft dog treats are particularly juicy and easy to chew making them the ideal treat for young puppies, senior dogs or those with sensitive stomachs.
Jerkey Strips
Chicken
bring simple nutrition to your dog's treat time. Reward your canine with these delicious soft meat strips, perfect for all dogs and light chewers. Lower in fat and with chicken meat as first ingredient these treats are full of flavour. Antos
Rolls Beef
are delicious treats for dogs, made from quality ingredients and a high level of meat (20% beef). These sugar-free treats are healthy training treats with a very strong flavour. Dogs will taste the difference. The soft rolls allow easy breaking for training and rewarding.
DOG TRAINING TREATS: RECALL, AGILITY AND BEHAVIOUR REWARDS
Give your furry friend something special with our
Buddies Venison
. These sugar-free treats are the perfect treat to go walking with your dog. These little treats are just the right size for rewarding dogs for a job well done. Dogs will jump for joy with these bite-sized venison treats. Our Super Bones are made with the perfect combination of texture, taste and nutrition all in a soft reward. Keep things deliciously simple with
Super Bones Duck&Pomegranate
. Using a simple recipe for sensitive dogs the single-protein treats are made with key ingredients. This recipe starts with real meat first and features potato starch, tapioca starch and fruits. These grain-free, gluten-free and sugar-free treats serve as an excellent option for dogs with certain sensitivities.