Premium Hide
Best cattle of the pampas
Antos Premium Hide rawhide chews are made from the tough, inner layer hide of cattle reared for their meat in South-America. The hides are cleaner, without the use of any harmful chemicals, and are then cut and skillfully handcrafted into numerous different shapes and sizes. Our hide dog chews are then naturally dried to produce a fantastic quality dog chew.
Raw Hide Dog Chews
All dogs love to chew, give them the best!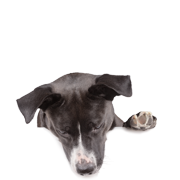 Your dog is your best friend and he will need good food, water, exercise and stimulation. One of the most popular ways to provide this is by giving him a rawhide dog chew. Rawhide is a natural chew, and will help to control plaque and tartar build up and promoting your dog's dental health. They are a natural way to satisfy dogs instinctive urge to chew, which can reduce destructive behaviour.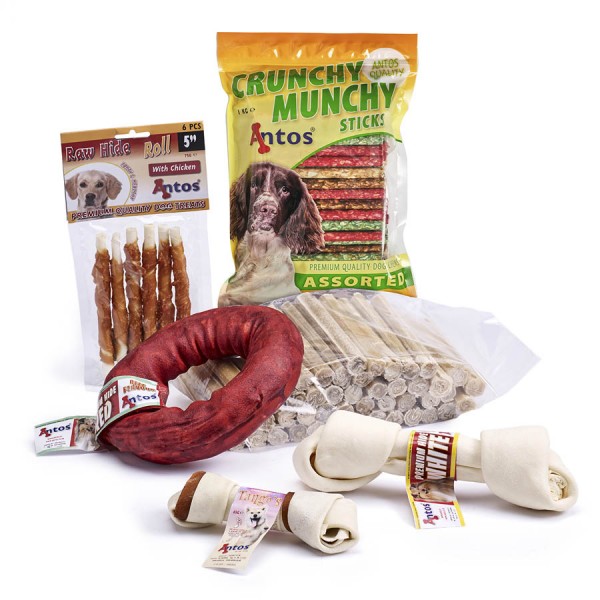 Premium Hide
Discover our products
PREMIUM HIDE
Premium Hide acts as a pure, natural and completely digestible
chew
for dogs. Regular use of rawhide can help to ensure clean, healthy teeth and fresh breath. The tissue is tough and solid and the chewing action on the hide is an effective method of keeping your dog's teeth free of tartar and dental plaque. Available in different shapes and sizes to fulfil the needs of every dog. Plenty of chewing pleasure with
Premium Chips White 5 kg
. These natural chips helps satisfy a dog's natural urge to chew, and at the same time helps clean and strengthen teeth. Much of our rawhide is also available in different flavours. A great treat for daily training, feed to your dog as a treat daily.
ANTOS PREMIUM HIDE IS A HANDMADE NATURAL PRODUCT
Our
Roll White 9/10"
is a great favourite of every pooch, is also available in yellow and red colour. A unique process allow the whole chew to be penetrated by beef or chicken flavours. The Premium Hide + Gullets are made from delicious rawhide wrapped around real gullets (esophagus). These varieties offer an extra boost to extra chew time. These natural chews are suitable for all life stages and are sourced from free-ranging grassfed cattle in South America.