Insecta
Nutritious and delicious insect treats for dogs
We wanted to make a product that is good for your pet and the planet. A healthy, natural dog treat incorporating all of the goodness of insects in a delicious and nutritious treat. Insects are containing essential proteins, fats and minerals, and are easy for dogs to digest. Help the planet, treat your dog!
Dog Snack Specialities
Nutritious and wholesome snacks for your dog's enjoyment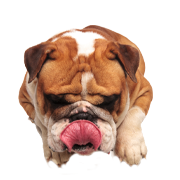 Does dogs love tasty snacks? Why not give them an Antos snack? Sometime simple can be the most satisfying, give them superb snacks that will promote positive chewing behaviour. The Antos
dog snacks
are a responsible addition to the daily food. From the tasty meat sticks and the delicious Chicken sticks and Tripe sticks. For every dog a perfect favourite!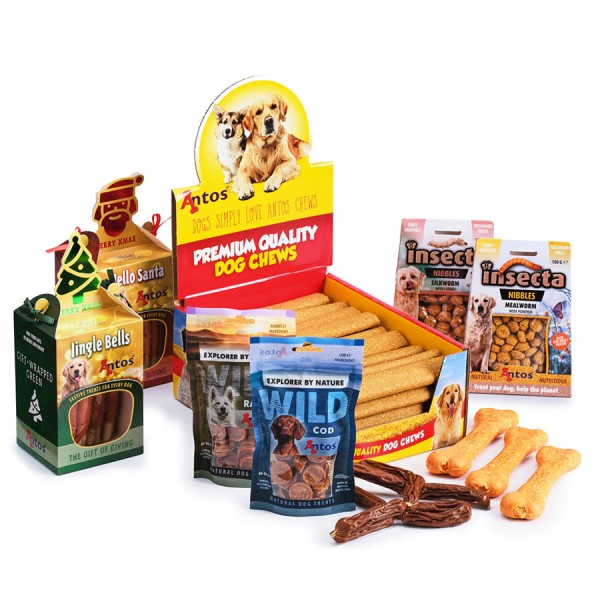 Insecta
Discover our products
INSECTA
These days many of us are deciding to the reduce the amount of meat we consume for environmental reasons or concerns about animal welfare. However dogs need animal protein to thrive. Our Insecta treats resulted to be the answer. Insect protein provides a more environmentally-friendly alternative to traditional treats. More and more vets recommend insect protein for dogs with food intolerances, skin conditions and delicate tummies. For our
Insecta Nibbles Mealworm & Pumpkin
treats, the whole larvae is gently dried to create a protein rich flour that contains all the nutrients and minerals. Mealworms have a higher unsaturated omega-3 level than fish, as well as the same protein, vitamin and mineral content. In addition, each insect delivers and enormous punch of protein for its size. In fact, insects are often considered as delicacies. A nutritious, tasty treat while having a positive impact on the environment. The proof is in the tasting and dogs love it.