WILD
Like nature intended...
Your dog is an explorer by nature. Running, chasing, jumping – dogs have a wild side and our treats help your dog stay satisfied and full of energy. Every WILD recipe is made with real animal protein as the first ingredient to support active muscles. You can start every daily adventure with our protein rich, meat or fish first and grain-free treats.
Dog Snack Specialities
Nutritious and wholesome snacks for your dog's enjoyment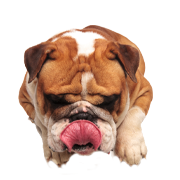 Does dogs love tasty snacks? Why not give them an Antos snack? Sometime simple can be the most satisfying, give them superb snacks that will promote positive chewing behaviour. The Antos
dog snacks
are a responsible addition to the daily food. From the tasty meat sticks and the delicious Chicken sticks and Tripe sticks. For every dog a perfect favourite!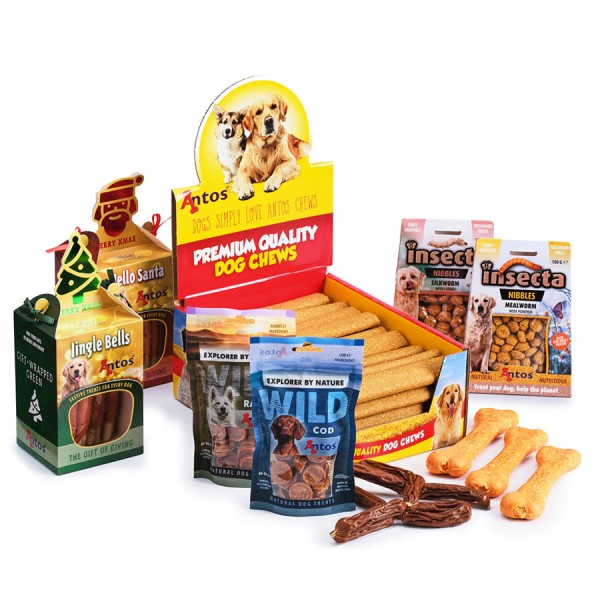 WILD
Discover our products
WILD
Dogs crave a protein-rich snack, the way nature intended. Give your dog what he or she craves with WILD all-natural, grain-free treats. Every recipe features meat, poultry or fish as the number one ingredient. Our
WILD Rabbit
is a delicious protein-rich recipe with venison as the #1 ingredient. The high-quality proteins provide essential nutrients to help support healthy organs and lean muscle mass. Plus it is free of gluten, grains and additives. Help support healthy hips and joints. Your dog will jump for joy for the delicious taste that helps him or her stay active and happy! Our
WILD Salmon
is the perfect treat for sharing a quick moment and to share a smile. Irresistibly delicious and with the taste of fish our WILD Salmon will make your furry friend leap from their favourite lake and come running. The treats will keep your dog energized for any adventure.